Staff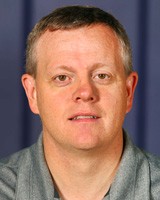 Kevin Broderick
Nazareth Men's Head Basketball Coach
Kevin Broderick recently completed his 13th year as the Nazareth Men's Basketball Coach and 25th year as a college head coach. In 2017-18 he coached Nazareth to the NCAA tournament after winning the Empire 8 Championship with a 20-8 record. Broderick and his coaching staff were named Empire 8 Coaching Staff of the Year for the second time in three years. In addition, Broderick and his staff helped Tyler Stenglein become the third Nazareth All-American since Broderick arrived eleven years ago.
Broderick has earned more than 400 wins as a head coach. Prior to becoming the head coach at Nazareth Coach Broderick was the Head Men's Basketball Coach at SUNY Oswego for thirteen seasons. While at Oswego Coach Broderick coached his team to more victories than any previous SUNY Oswego head coach.
A strong believer in fundamentals, Broderick will lead his camp staff in emphasizing proper fundamentals and techniques in all areas of the game. The camp staff is expected to feature Nazareth College Assistant Coaches as well as members of the 2020-21 Nazareth Men's Basketball Team & outstanding area coaches and college players.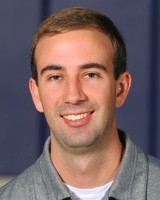 Steve Strauss
Assistant Coach
Returning for his seventh season, Steve Strauss joined the Nazareth men's basketball staff as a part-time assistant coach for the 2014-15 season.
A 2010 graduate of St. John Fisher, Strauss spent the past four seasons as an assistant at Brockport, coached by former Nazareth standout Greg Dunne. He also has coaching experience in Rochester-area AAU leagues.
Strauss played soccer at St. John Fisher and graduated with a degree in Biology, He is a science teacher at Bishop Kearney High School.